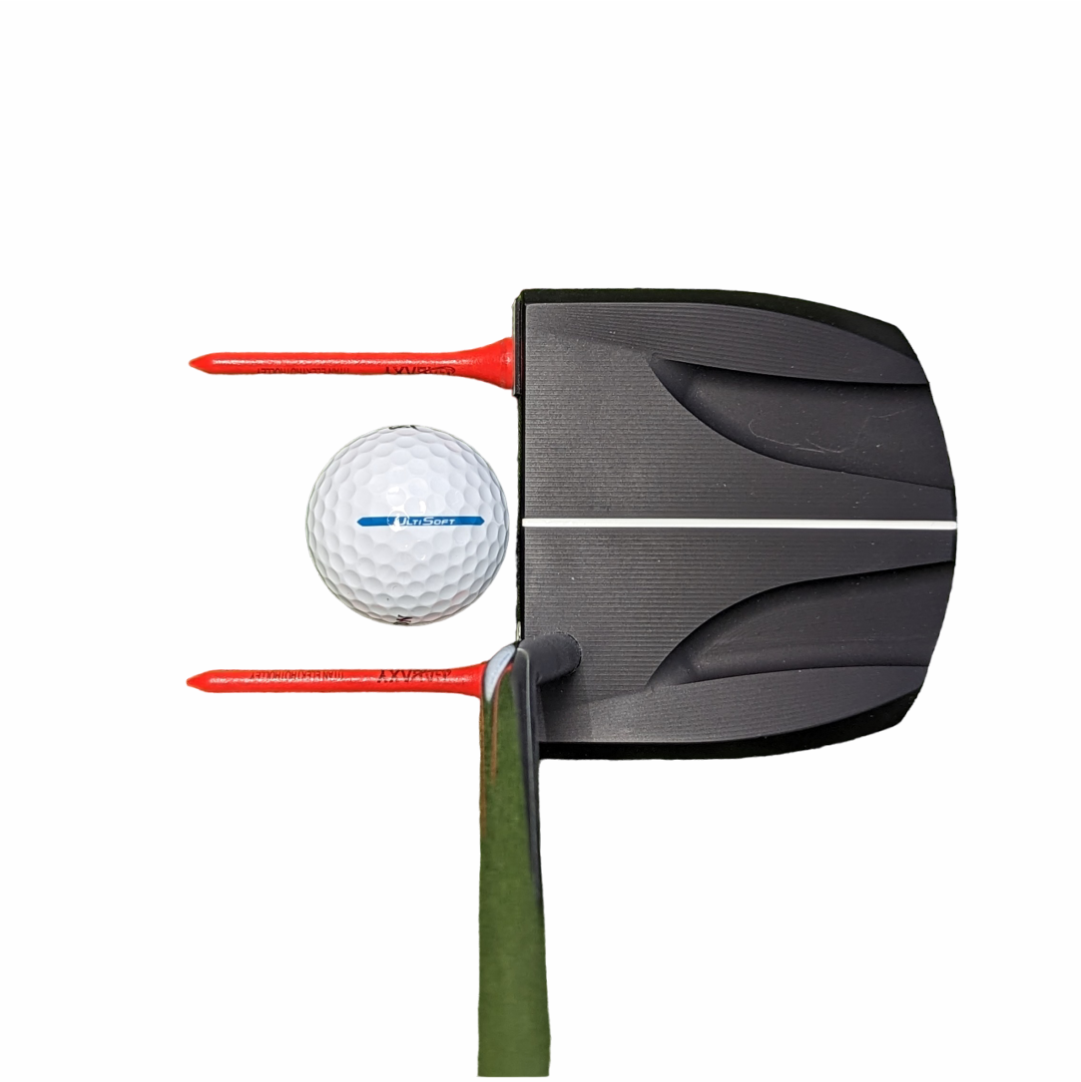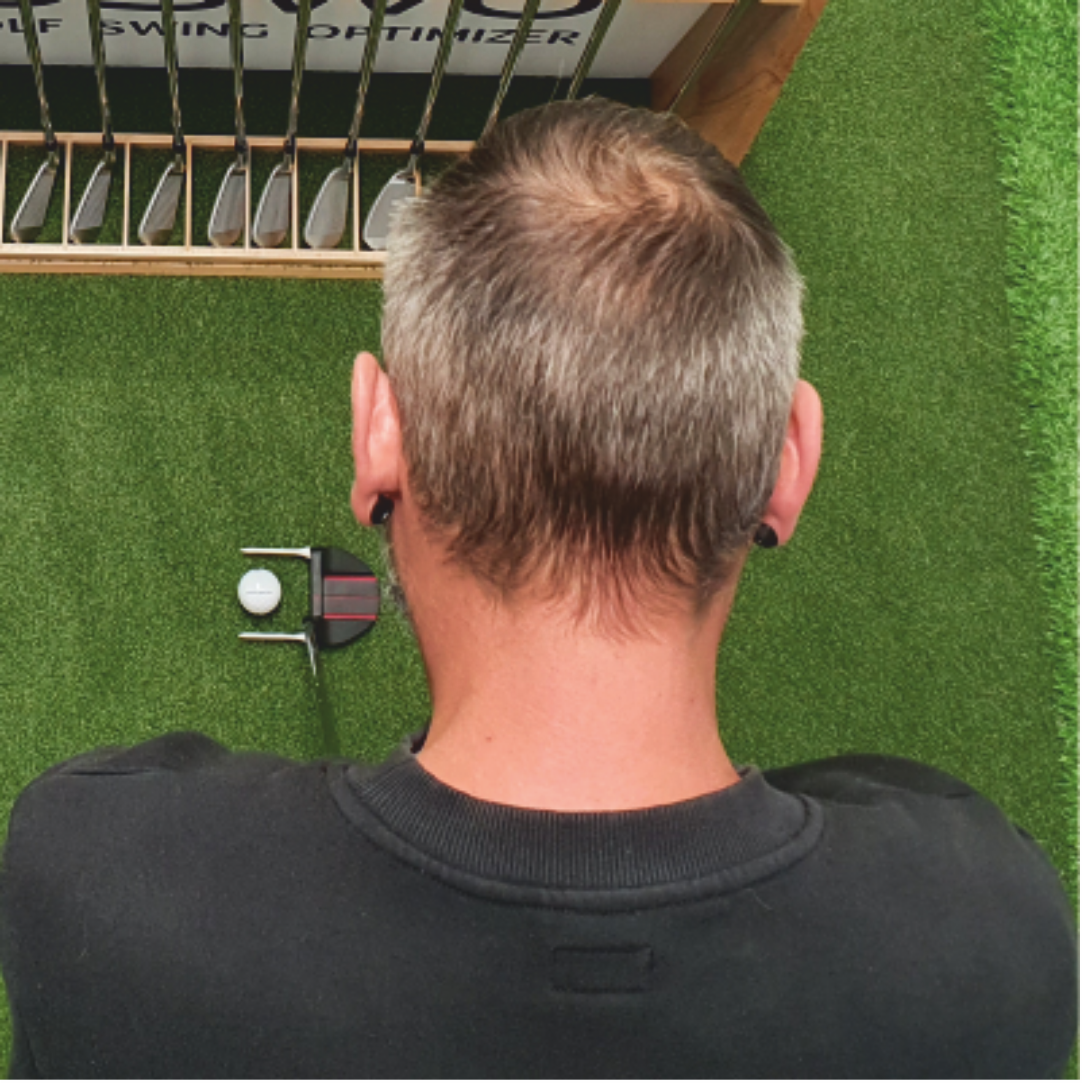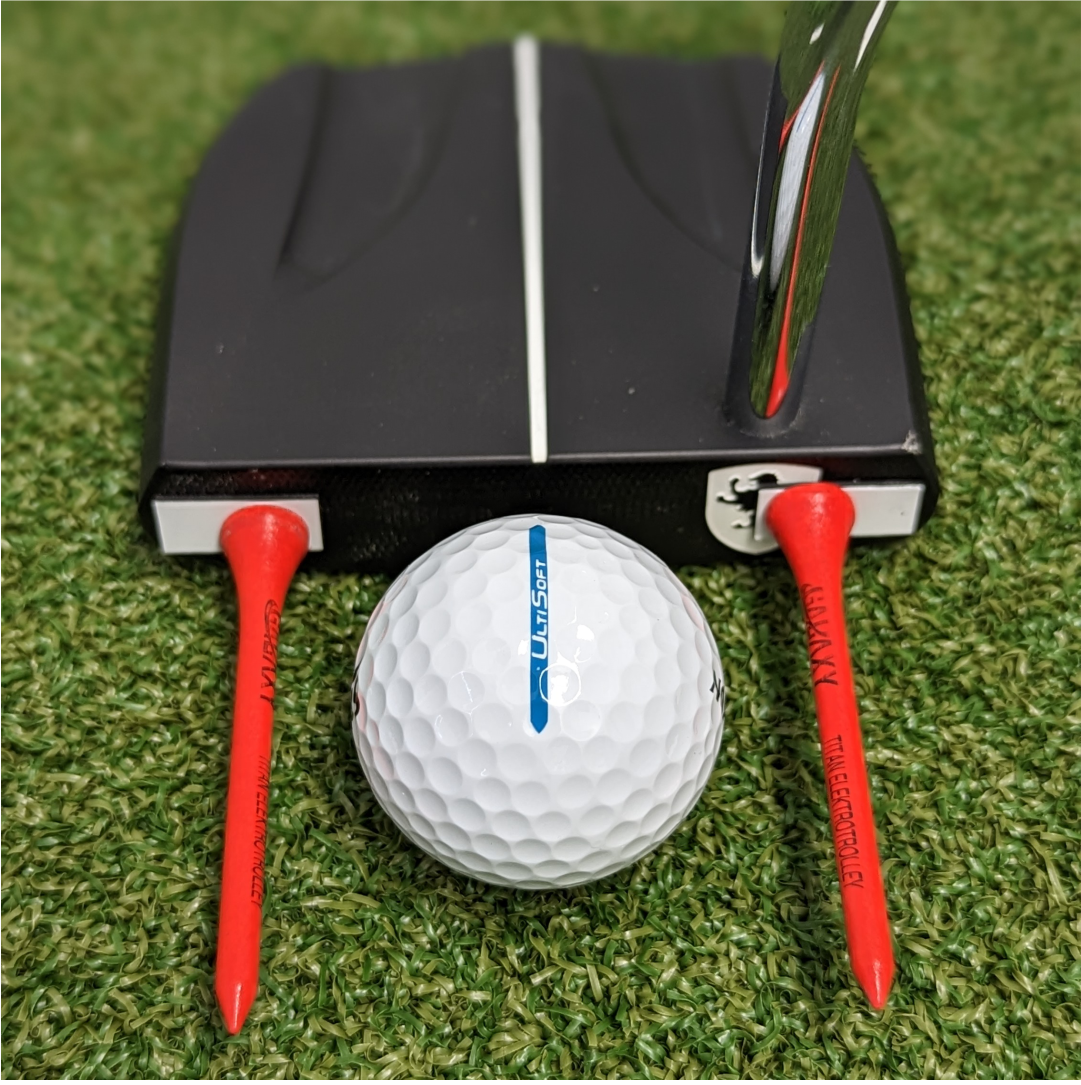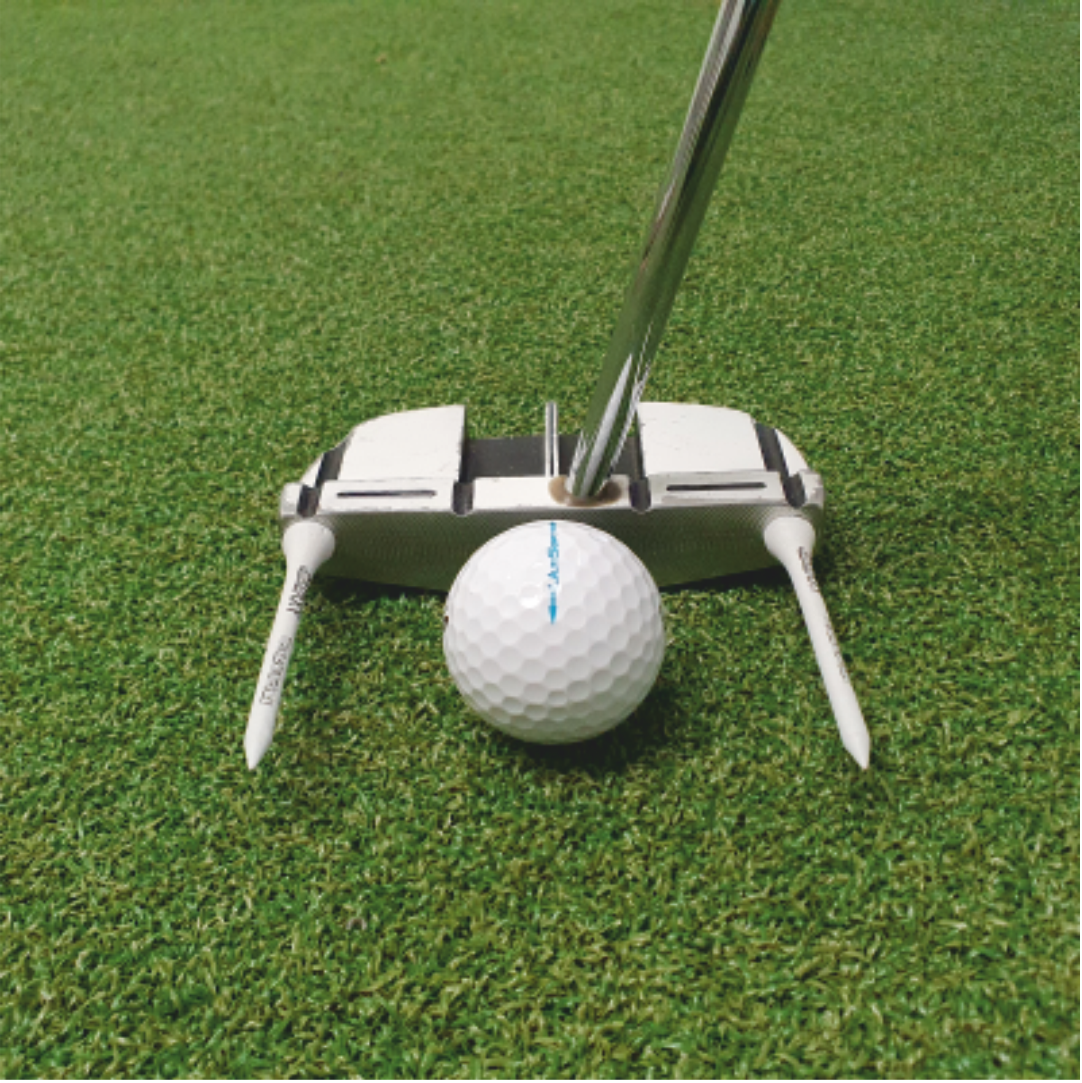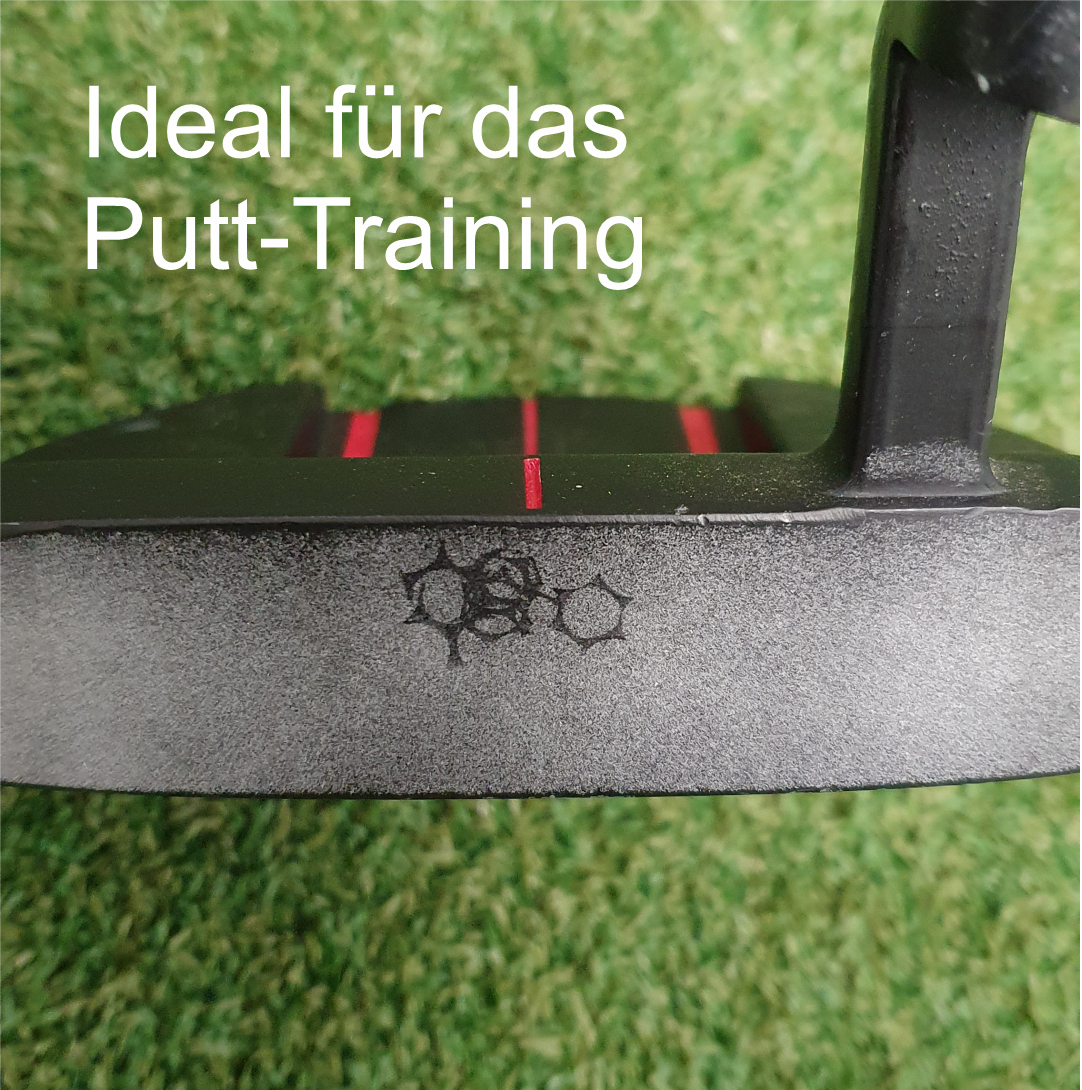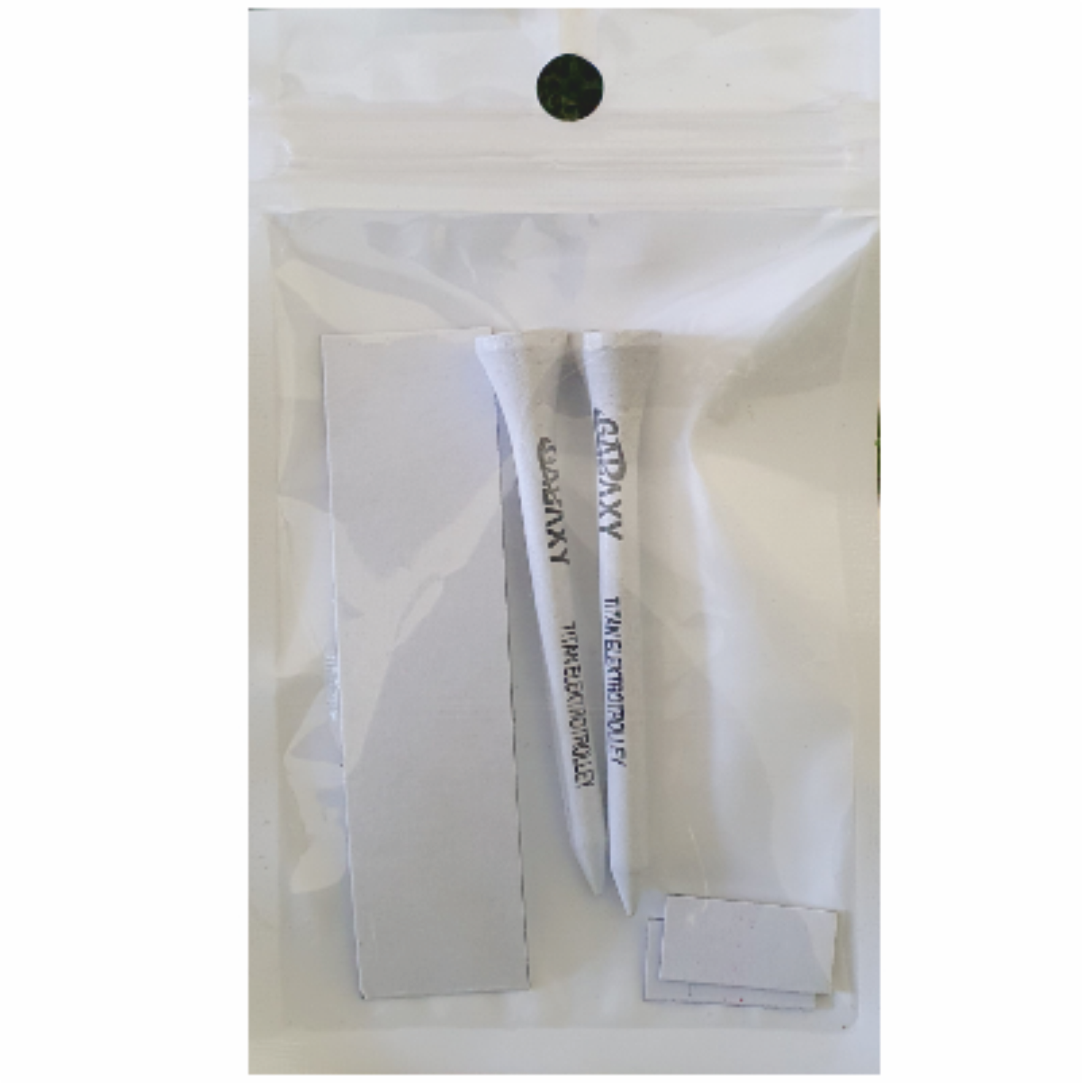 AIMTEE - Aim better
✔️ Easy to use
✔️ Alignment Ease
✔️ Visual line routine
✔️ Universal putter compatibility
Over 90% of all golfers struggle with correct alignment and aiming on the green. With GOSWO-AIMTEE you make your putting exercises easier in a very simple and effective way and create a perspective that you have never seen before using the two visual aiming aids.

Simply attach the two alignment aids/aiming aids to the left and right of the putter face and start your putting training.

With putters made of a magnetic material, the AIMTEE's can be attached directly to the clubface. For putters made of a non-magnetic material, the self-adhesive ferrite tape (included) must first be attached to the face. The AIMTEE's are then attached to this ferrite band.

The aiming aids make it easier to read the correct line to the golf hole and also help to always hit the golf ball in the middle and square. The narrower the aiming aids are placed on the putter, the more accurate the putter swing plane needs to be. In this way, every player can gradually increase the level of difficulty of their putt training. Your putts get better and better.

During training, the putter stays on the correct swing path for longer. In the finish, the face of the putter can be better controlled and the putt optimized.

AIMTEE may not be used in the tournament.
Estimated delivery times:

Germany: 2-3 working days

Austria: 2-4 working days

EU countries: 2-6 working days

Shipping costs are calculated at checkout. Shipping in DE is free of charge from €99 .
With you in 2-3 days. From 99€ in Germany free of charge.
Are you not satisfied? No problem!